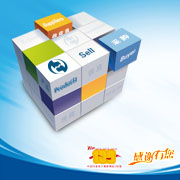 We have revised our specifications regarding the pulverizer:
Products which are to be pulverized to 35 US mesh (max 0.5 mm.):
Mg(NO3)2 x 6H2O prils 2-4 mm. (Magnesium nitrate)
Ca(NO3)2 x 4H2O 2-5 mm. (Calcium nitrate)
CuSO4 x 5H2O 2 mm. (Copper II sulfate)
Technical specs of the products are:
Magnesium nitrate has an eutectic point at 50°C and a melding point of 89°C
Calcium nitrate has a melding point at 42.7°C
Copper (II) sulfate loses two water molecules at 63 ° C, followed by 2 at 109 ° C.
I suppose that we need a water cooling jacket.
Evidently the pin mills can have different combinations of fluted discs. Special reason?
Capacity: 80 kg/h, max 100 kg/h.
Voltage: 230-240V 50Hz  or 3f 240/400V.
Machine must be in Stainless Steel.
CE approved
Regarding dust absorption, dust collection: What you can you offer us?
What is the estimated transport cost to Belgium?
Kind regards,
Dirk BRUYNINCKX
ORCHID WEB Bvba.
Company:ORCHID WEB Bvba
Contact:Dirk BRUYNINCKX
Tel:+32 3 6514036
Email:dirk@akerne-orchids.com